One of the greatest pleasures in doing what I do is seeing love shown through simplicities. No bells and whistles, just unfettered love between families. These moments often happen when I am photographing babies. They really just need the parents. In one instance, while Duane was holding Tyson and clipping his nails, Tyson entertained himself by gnawing away at Duane's arm. How funny. It was a pleasant reminder that as parents, we need not worry so much about what toy is best for our baby's development or how long tummy time should be. We should really focus on making a connection. Duane spent a good ten or so minutes clipping away, all the while embracing the nibbles of his drool-filled teether. They were happy. They were loved.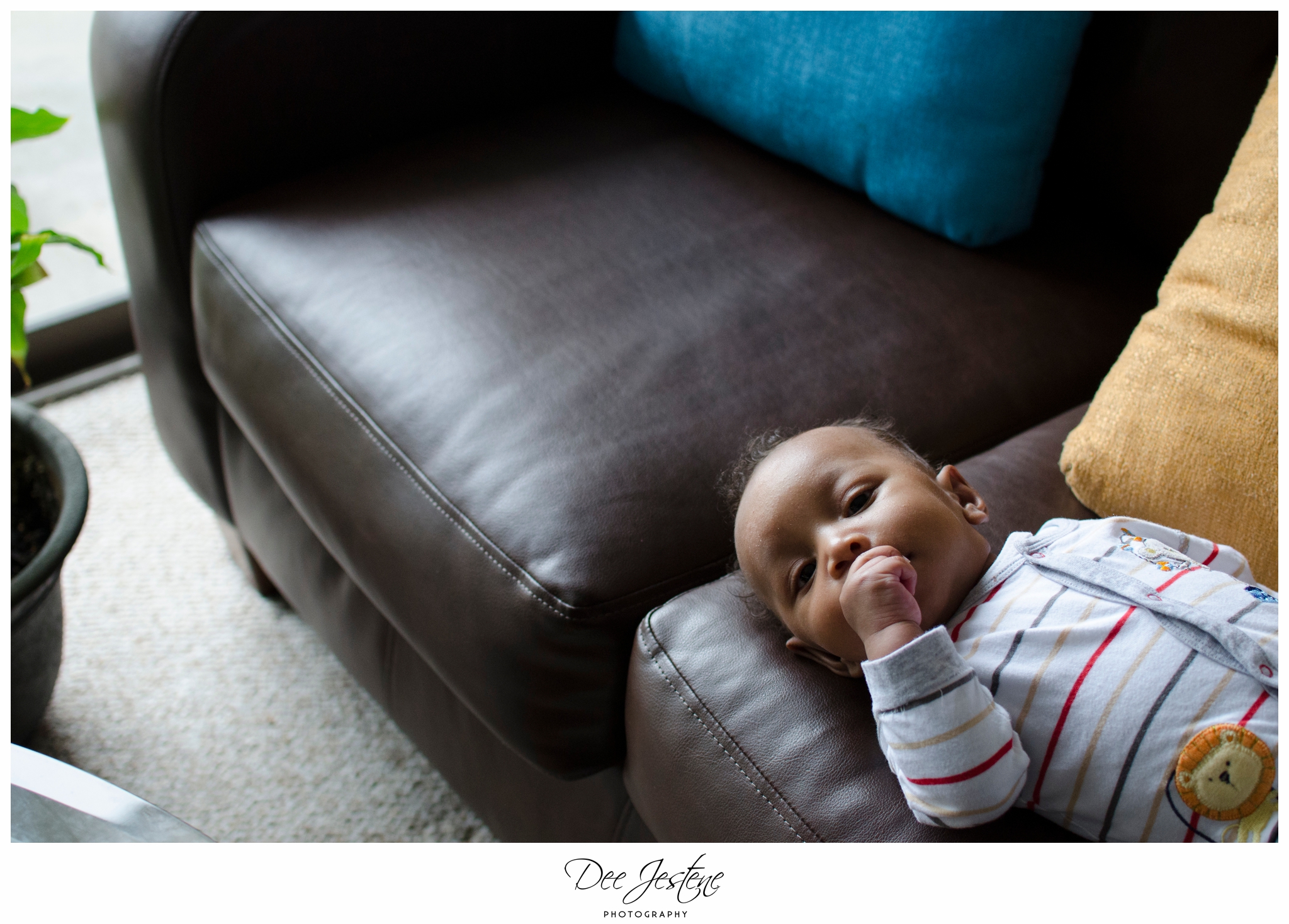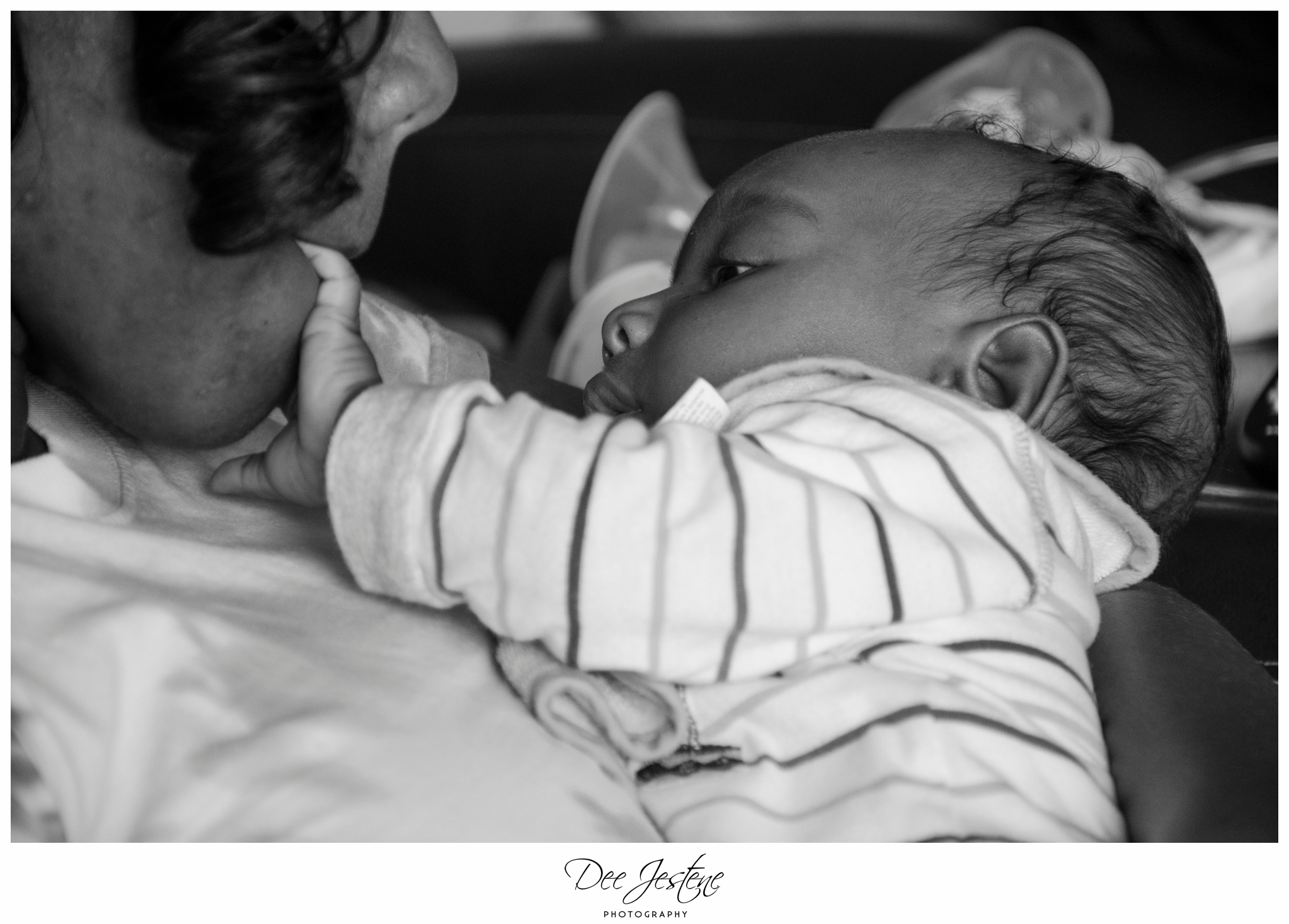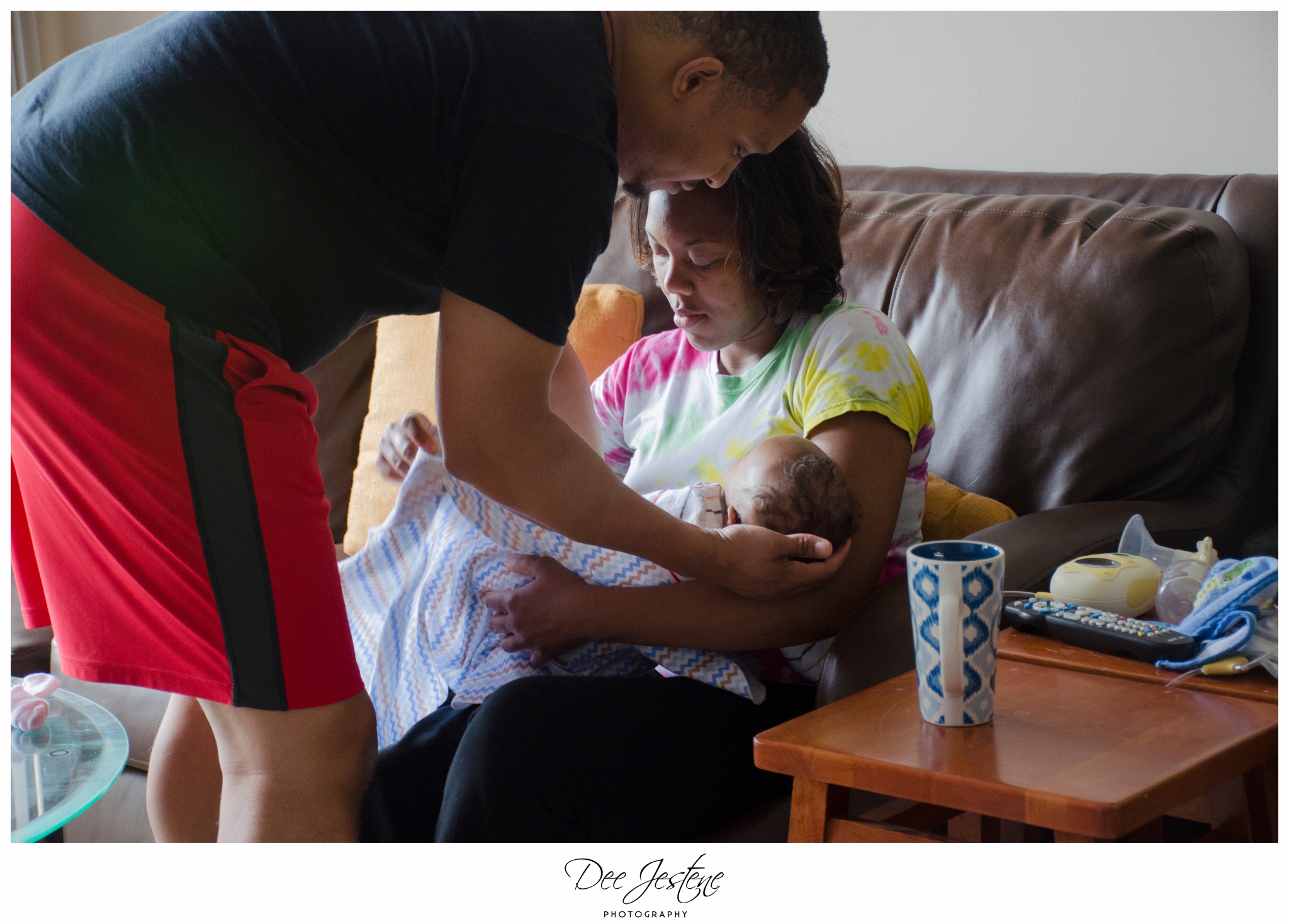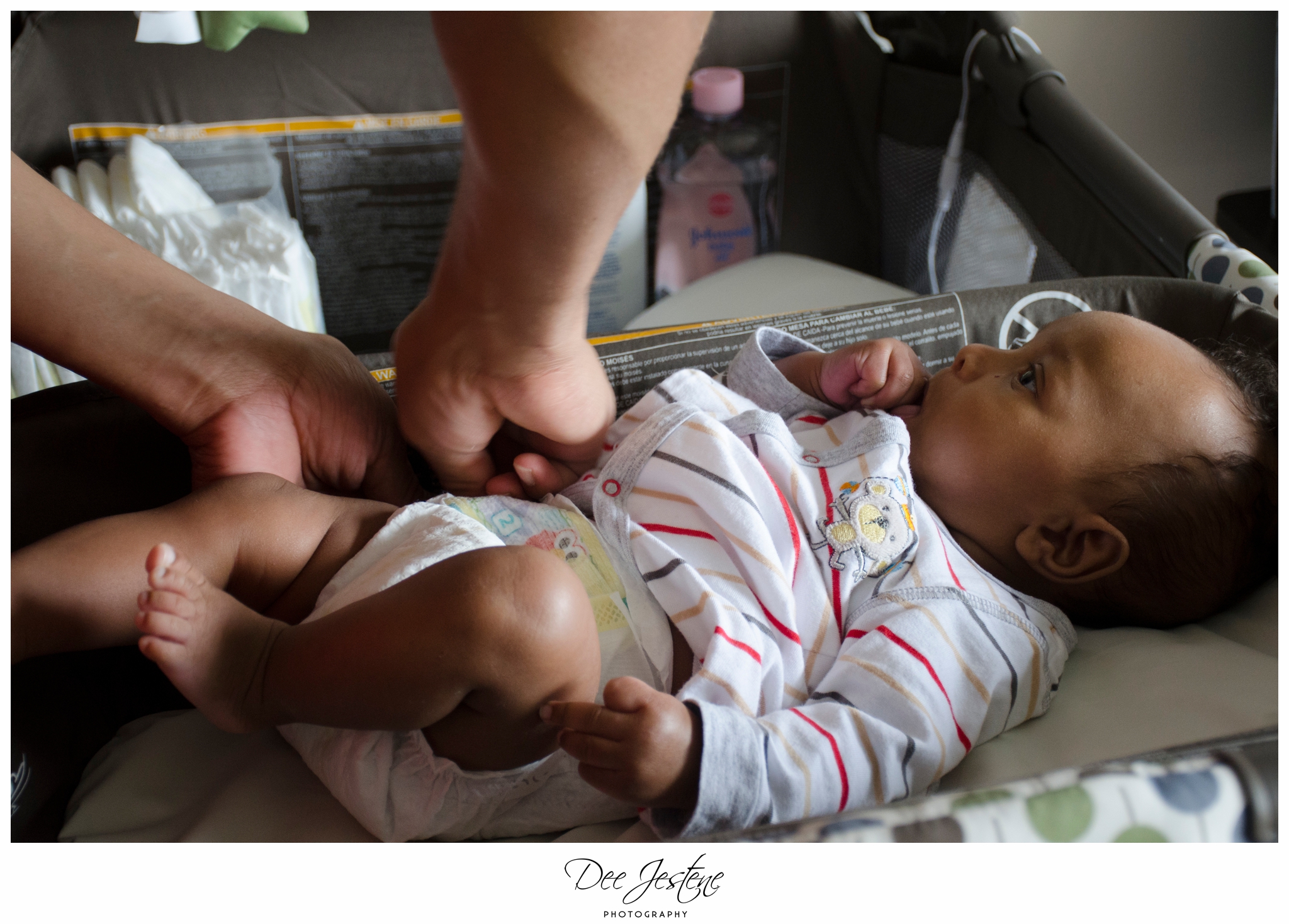 As I began to interact further with the family, I noticed that I quickly became a fly on the wall. Duane and Tamara worked together like a well-oiled machine as they managed their household. While Duane was on the computer and the phone, Tamara was with Tyson. While Tamara handled some chores, Duane was with Tyson. This mutual cooperation made for some great moments. Every time, they would switch roles from worker to caregiver, each of them relished in their time with Tyson. In one instance, Tamara just held her son. She didn't say anything. She just held him. The only thing that broke the silence was Tysons thumb sucking and slight exhales from the two of them.
It's interesting. Both Tamara and Duane are teachers by profession and even in their day off, they were still able to communicate a message. In order to love your child to the best of your abilities, you don't need a lot of space; you don't need a lot of toys. You just need each other. Love is simple.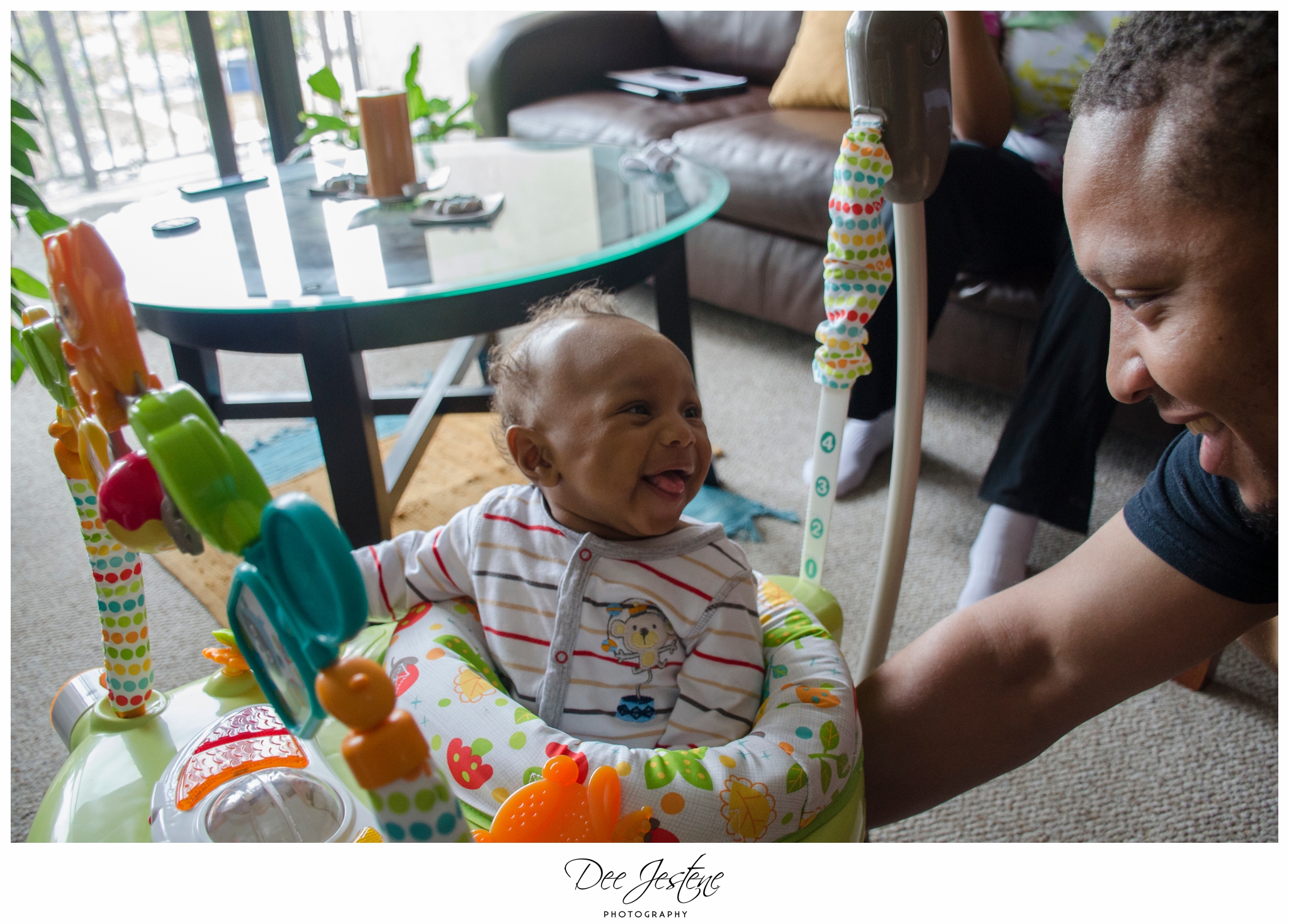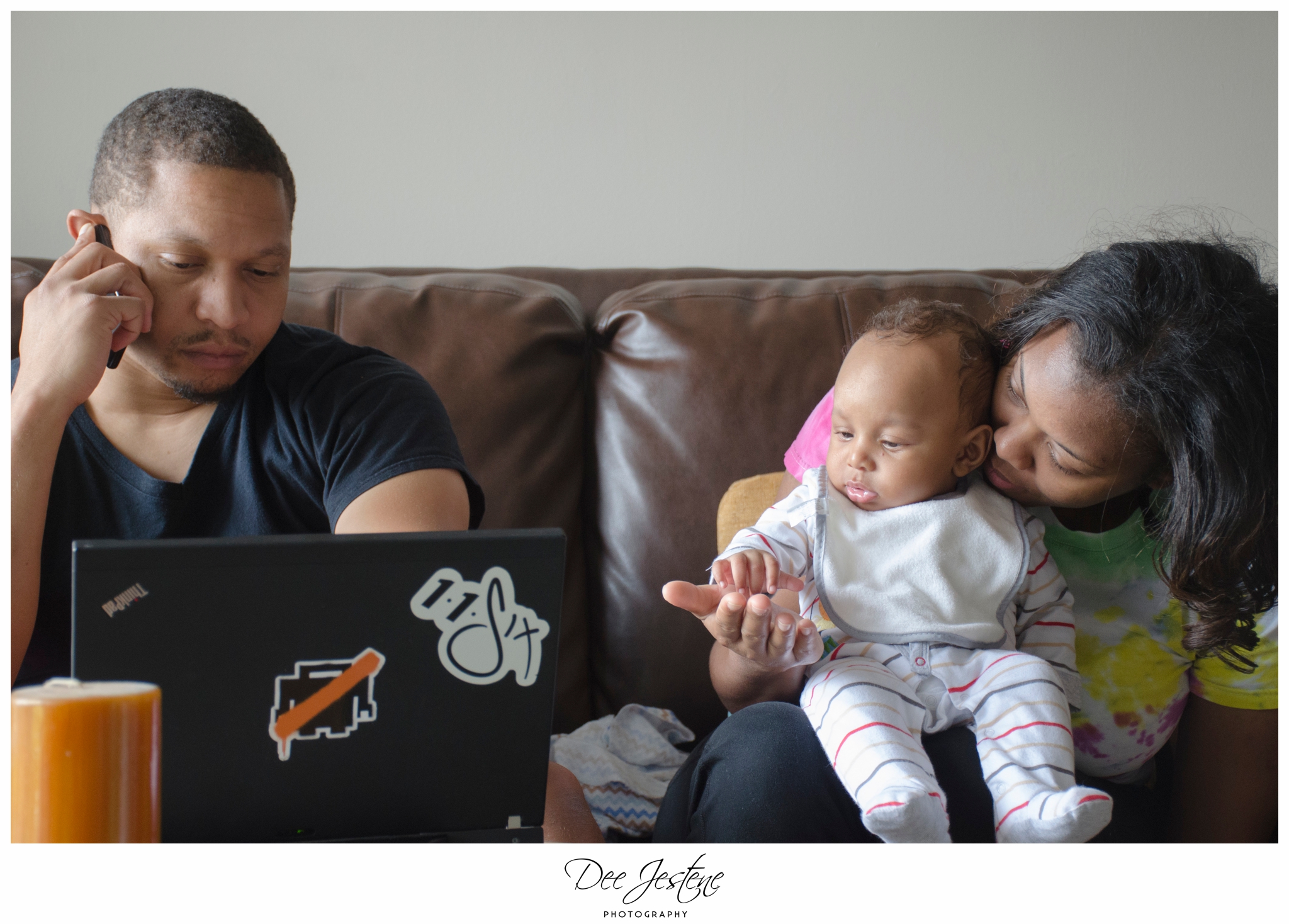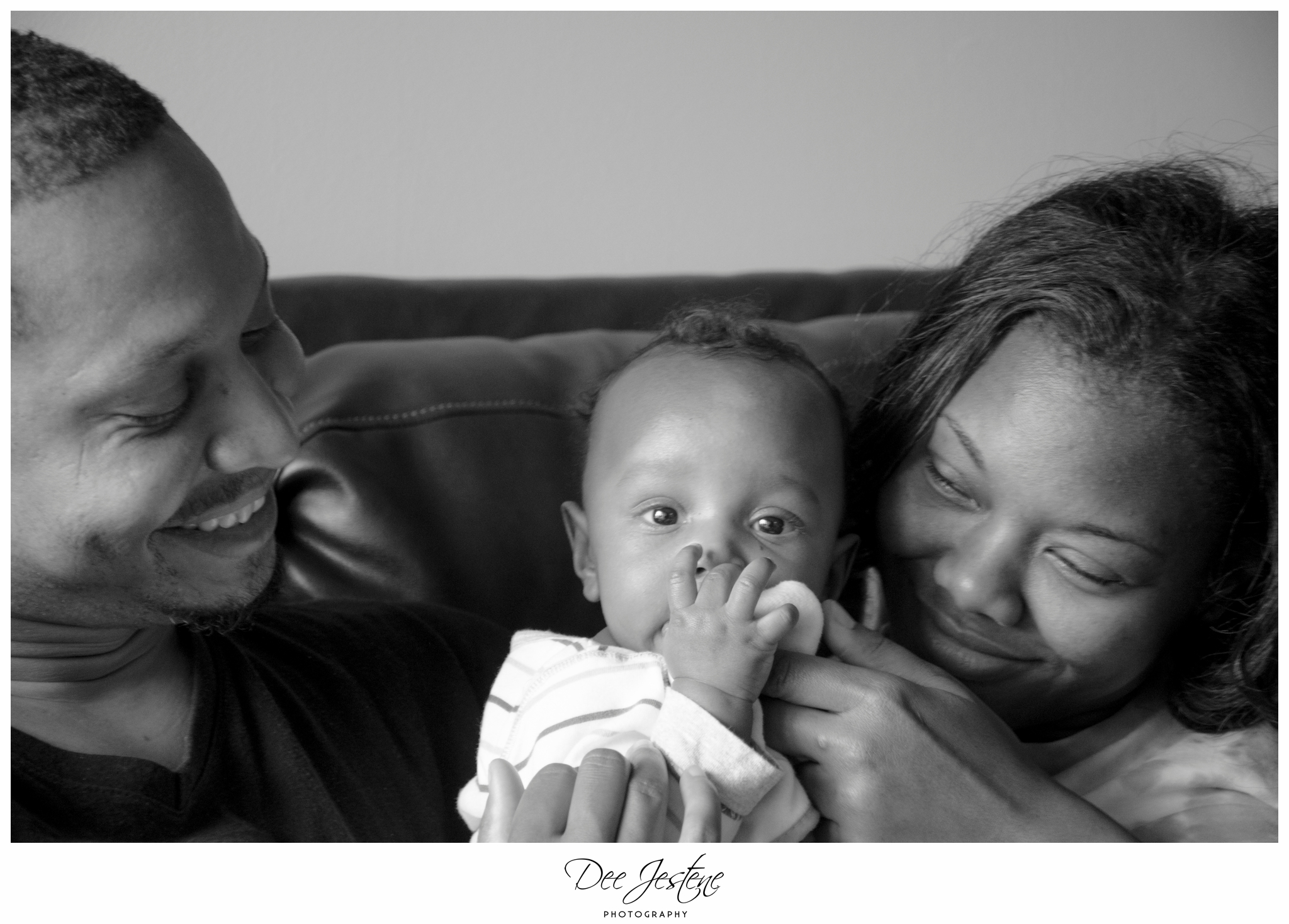 For more moments from this day in the life session, feel free to visit the gallery. Also, I would love to hear from you. If you would be so kind, contact me on Facebook, Twitter, and Instagram or send me an email at contactus@deejestene.com for more information and new opportunities for your very own session. Take care.
-Dee